A noteworthy achievement – Namya Nayak, class X
Namya stood Third (Senior category) in the national round of The Trust of India's (organized by the Times of India) Cartoon Caption contest 2021. He was awarded a Lenovo tablet for his creditable achievement and his name featured in the Times of India and major social media such as Twitter and Facebook.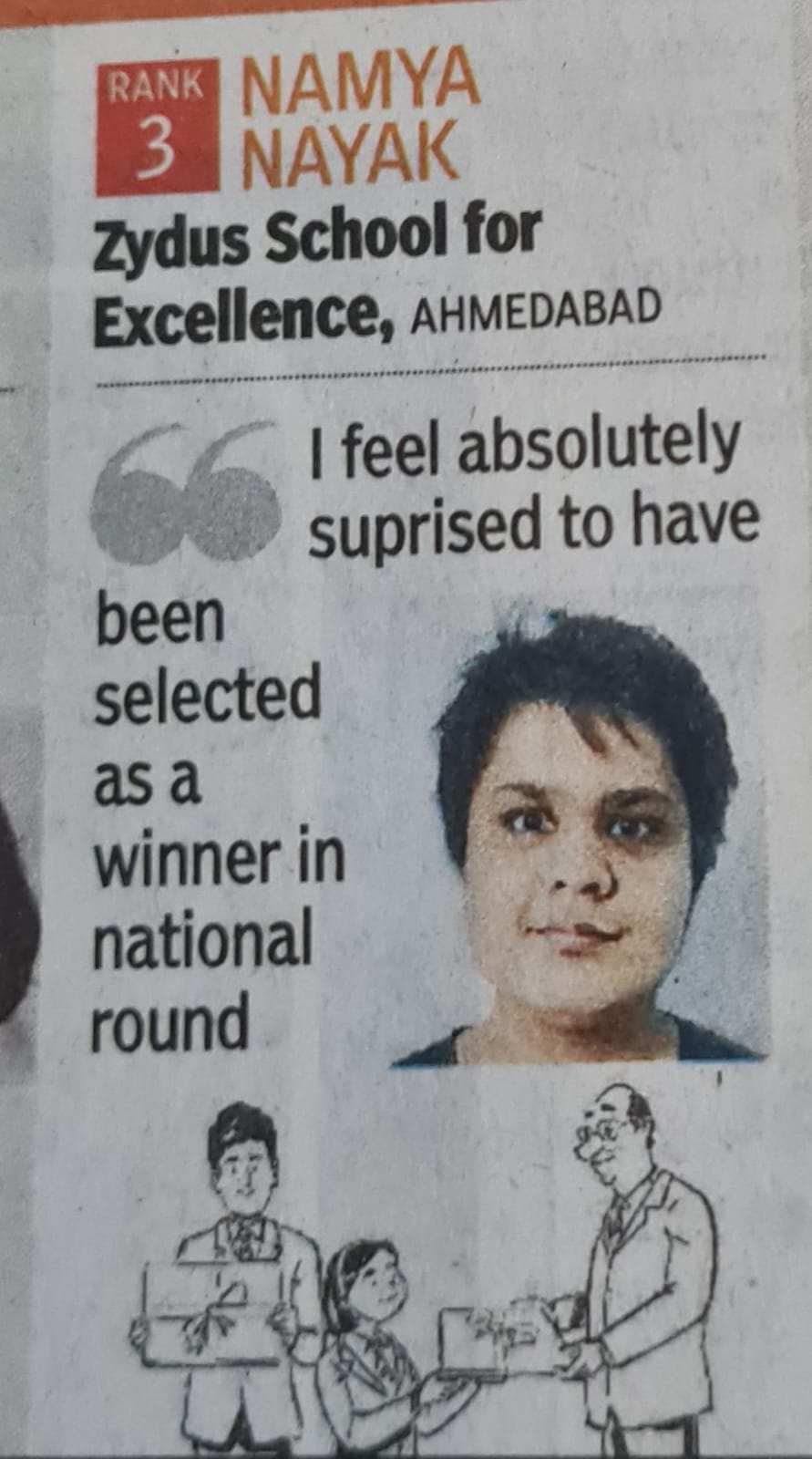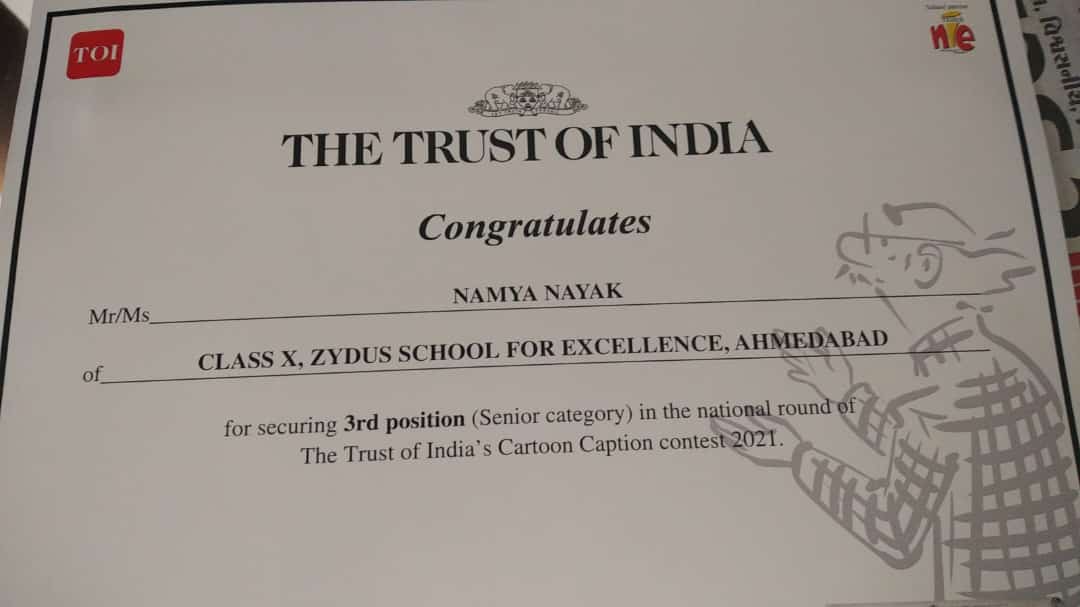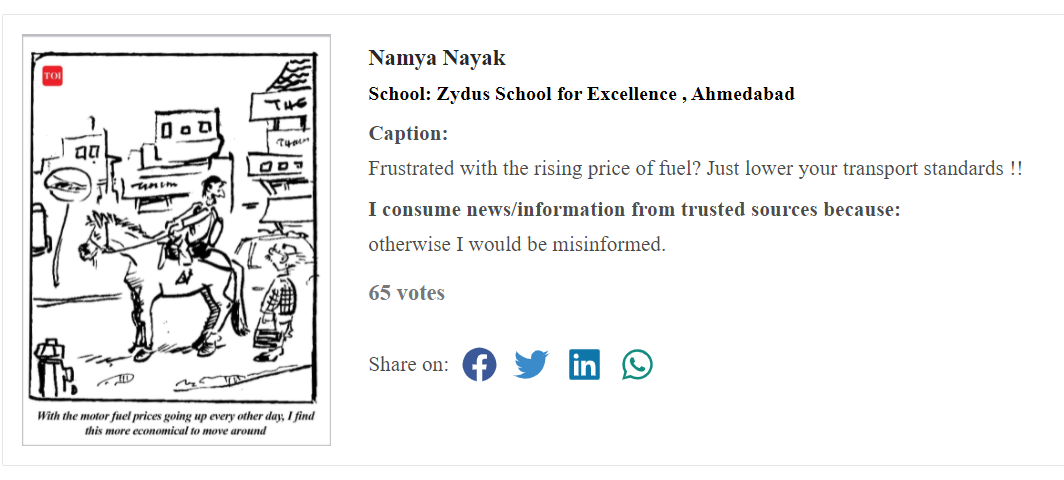 Tashvi Sharma, class V in Rajasthan Vidhan Sabha

Congratulations to Tashvi Sharma for having attended and participated in the Rajasthan Vidhan Sabha (Legislative Assembly) special session of Bachon Ki Sarkar on 14th November 2021 (Bal Diwas). Tashvi received a certificate of participation for advice to the government about Book Bank necessity in every school during shunya Kaal (Zero Hours)
The special session was an initiative of Mr. C .P. Joshi (Speaker of Rajasthan Legislative Assembly) in association with Digital Bal Mela. Tashvi was one of the 200 out of 5,500 participants selected as MLA. Further, out of the 30 MLA participants finalized as speakers for the event, she was one of them who made an impact with her thought provoking speech.
YouTube Link: https://youtu.be/BvFUpGaie2E