Arts
Tanaya and Somya have participated in Navneet Level Drawing Competition 2012-13 & won 4th rank
at national level in group A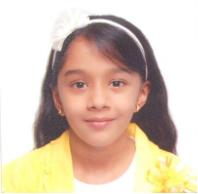 Hiya Kothari has participated in Camlin colour contest & won 3rd Prize at National level in group B.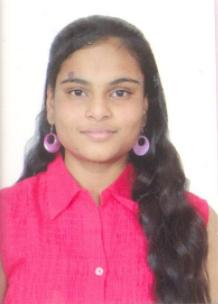 Snigdha has participated in Navneet Drawing Competition 2012-13 & won 4th rank at National level in
group C.
Dance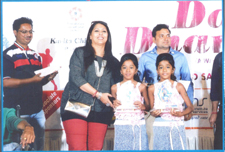 Heli N Kothari and Hiya N Kothari had participated in the Dance Competition.It was held on all over Gujarat basic under the Jury of Ms. Gita Kapoor (Dance Dhamal Program) and won 3rd prize.
Music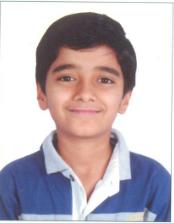 Bhvya Fadia performed in India Got Talent contest on colours T.V. in 2011.He also participated in HINDUSTAN KE HUNARBAAZ casted on LIFE OK in 2012.He had also met with the bollywood celebreties they are SONALI BENDRE, DHARMENDRA, ABHISHEK BACCHAN.He is playing verygood Percusssions instruments.Performed at various clubs such as Rajpath Club & Karnavati Club.His favourite instruments are Congo, Bongo & Darbuka.
Heer Ketul Shah learning keyboard since last 8 years and digital piano grom last 1 year.Performed in various function of the school such as in the prayer, assembly & she has also performed on the Founder's Day of the School.She has passed Three Exam of theory & practical both with good numbers of marks & in some of the exams she have got Distinction.She performed in social function also.She has passed her exams from a very reputed place : Trinity college London.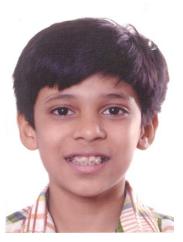 Vardhan Shah has performed in T.V.Channels life LIFE OK & COLOURS.He has perform at Rajpath Clubs, with the help of Rytham Pluze. By the organizing of Parimal's Banker's Association he has perform at the Town Hall.Then he has given his ability & his art by the name of Musicmasti at the venue Kalharbunglow.He his having a vast Experience of 7 years in playing the Percussion's Instuments.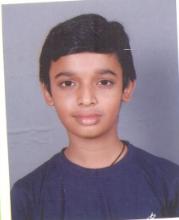 Parth Shah has got second prize in the 'Inetr School Competition'.From various students he was only one selected to play at World music Day at 'Radio Mirchi'.He has given stage performances at various places like Social Function, School function & even at Nirman School ..